Save money
get discounts of up to 50%*
*
For any booking 48 hours in advance
98,15%
of satisfied clients !
Intersport
No. 1 for on-line ski rentals
Discover Intersport Flumet's partners:

Flumet's Tourist Office provides you with all the information you need for a great stay whether in summer or in winter for skiing in Flumet: photos of Flumet, list of shops and services, heritage information, available accommodation, etc.
More on Flumet Saint Nicolas La Chapelle's tourist office

Flumet's French Ski School (ESF) offers to initiate you and help you progress in skiing in Flumet as well as in snowboarding, monoskiing, cross-country skiing, etc. A team of 25 ESF instructors provide group or individual lessons, and this includes children from 3 upwards who are given a taste for snow in the snow garden.
Find out more about the services Flumet's ski school offers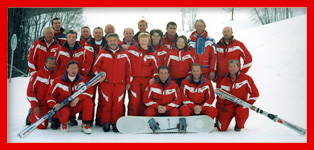 'Mountain Riders' is an environmental association for the promotion of sustainable development in the mountains. Intersport Flumet is a partner of 'Mountain Riders' in an effort to protect our mountains.
You can support this cause by becoming a member of the association and ensuring that ski remains enjoyable in a healthy environment in Flumet.
Mountain Riders and sustainable development in the mountains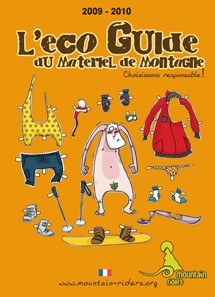 RESTAURANTS / HOTELS

* In Saint Nicolas La Chapelle, Erick and Marie-Claude welcome hikers and snow-shoers alike at their Chalet Hotel-Restaurant 'L'eau Vive'.

* Situated between Flumet and Megève,the 'Le Panoramic' hotel welcomes you at the heart of the Mont Blanc region in summer and in winter.

* If you are looking for typical Savoie cuisine, you will find it in this cosy and quaint chalet, 'L'Auberge Les Bougnettes à Champagne', in the resort of Flumet.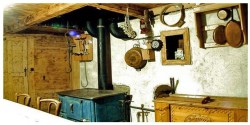 GROCERIES

At the centre of Flumet,'Le Panier du Val d'Arly' offers a wide variety of Savoie specialities: cheeses, cured sausages, local delicatessen, jams, chocolates, wines, génépi, etc.

Céline and Jérôme welcome you 7 days a week during the high season in their Petit Casino in Flumet with a range of general groceries and regional products.

INTERIOR DECORATION AND GIFTS

The 'Galerie des 2 Rois' offers a feast of 'Mountain'-themed interior decoration articles, gifts, souvenirs, regional products and toys. Muriel welcomes you with a smile!

ART AND DESIGN

Workshop and Boutique of artist Nathalie Langlais-Gantheil
Contact: nathalie.aartus@gmail.com or call +33 (0)615 057 606

SERVICES

* After an intense day of skiing in Flumet, make an appointment and relax at the health and beauty centre, Bulle de Bien Être, offering a spa and hammam, hydrotherapy, face and body massages, sunbeds, nail care, makeovers, etc.
More on after-ski health and beauty care in Flumet.

* Use the'Allo Dominique' taxi service to get from A to B. We are a registered service operating 7 days a week, covering all distances, offering seated medical transport and giving you quality and professionalism with a friendly smile!

* The association'Vivre en Val d'Arly' aims to create services and leisure activities for families in upper Val d'Arly, promote social and cultural action and bring people together locally for 'a better quality of life'.

* Laurence will cut, layer, feather, curl, extend, colour, dry and style to your heart's content in her hair salon 'Diminutif' in Flumet.

With Intersport, the earlier you book the less you pay!

Don't forget to advance book your ski rental in Flumet